The ESAS Summer School on High Temperature Superconductor Technology for Sustainable Energy and Transport Systems will be held in Bologna-Italy, on June 8-14 2016.
The school is aimed to graduate students and young researchers involved with HTS technology and/or advanced energy systems. The school is also  of interest for engineers and professionals working in the same fields and for anyone who want to learn more about HTS technology.
The beautiful and lively city of Bologna will be the ideal frame for a fruitful and pleasant experience of learning and networking.
We are looking forward to meeting you at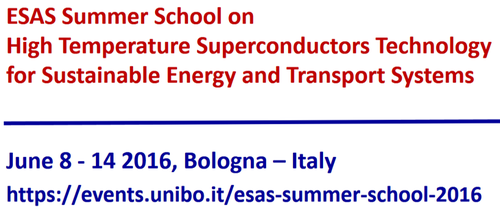 and with the contribution of