MANUSCRIPT GUIDELINES
http://www.ishs.org/authors
DEADLINE 
20 SEPTEMBER 2015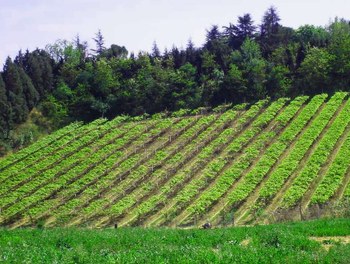 Pseudomonas syringae pv. actinidiae (Psa), the causal agent of bacterial canker of kiwifruit, has become in few years the main threat for yellow and green fleshed kiwifruit production (A. chinensis and A. deliciosa, respectively). The first epidemic outbreaks were recorded in 2008 in Italy, followed by other European countries (France, Portugal, Spain, Switzerland, Turkey) and, independently, in New Zealand and Chile. Currently, the bacterial canker has spread to a pandemic scale and it is the major cause of severe economic losses in all countries, such as Italy and New Zealand, where kiwifruit is a strategic crop.
Such economic concerns stimulated a great deal of research work to characterize the pathogen and its ecological interactions, and to design measures for the control and prevention of the disease. Thus, the International Society of Horticultural Science (ISHS) inaugurated in 2013 a series of conferences to share and integrate the current knowledge on Psa.
The Alma Mater Studiorum – University of Bologna is proud to host the 2nd International Symposium on Psa, and to invite all the parties involved involved in the kiwifruit culture – researchers, growers, stakeholders of the supply chain –  to contribute for a better understanding and management of the bacterial canker of kiwifruit.