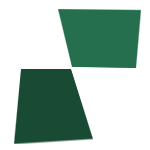 Workshop INdAM:
(NEW TRENDS IN)
COMPLEX and FOURIER ANALYSIS, and OPERATOR THEORY
Roma, September 12-16, 2022
The conference will be streamed live on Zoom platform.
_
The workshop brings together many of the leading international experts in Function Theory, and young researchers. The talks will present a broad selection of interests, topics, techniques. The main goal of the workshop is to foster interdisciplinary research, and scientific collaboration between well established and early stage researchers.

Invited Speakers:
Evgueni ABAKOUMOV
Université Gustave Eiffel

Alexandru ALEMAN
Lunds Universitet

Anton BARANOV
St. Petersburg State University

Francesca BARTOLUCCI
ETH, Zürich

Alexander BORICHEV
Aix Marseille Université

Filippo BRACCI
Università degli studi di Roma 'Tor Vergata'   

Tommaso BRUNO
Università degli studi di Genova

Mattia CALZI
Università degli studi di Milano

Nikolaos CHALMOUKIS
Universität des Saarlandes

Elena CORDERO
Università degli studi di Torino

Gian Maria DALL'ARA
INdAM Pisa

Karlheinz GRÖCHENIG
Universität Wien

Michael HARTZ
Universität des Saarlandes

Alessandro MONGUZZI
Università degli studi di Bergamo

Artur NICOLAU
Universitat Autònoma de Barcelona

Joaquim ORTEGA CERDÀ
Universitat Autònoma de Barcelona

Karl-Mikael PERFEKT
NTNU Trondheim

Stefan RICHTER
UTK Knoxville

José Luis ROMERO
Universität Wien

Caterina STOPPATO
Università degli studi di Firenze

Maria VALLARINO
Politecnico di Torino
Organizers:
Nicola Arcozzi
Alma Mater Studiorum Università di Bologna nicola.arcozzi@unibo.it

Marco Peloso
Università degli Studi di Milano marco.peloso@unimi.it

Anita Tabacco
Politecnico di Torino anita.tabacco@polito.it