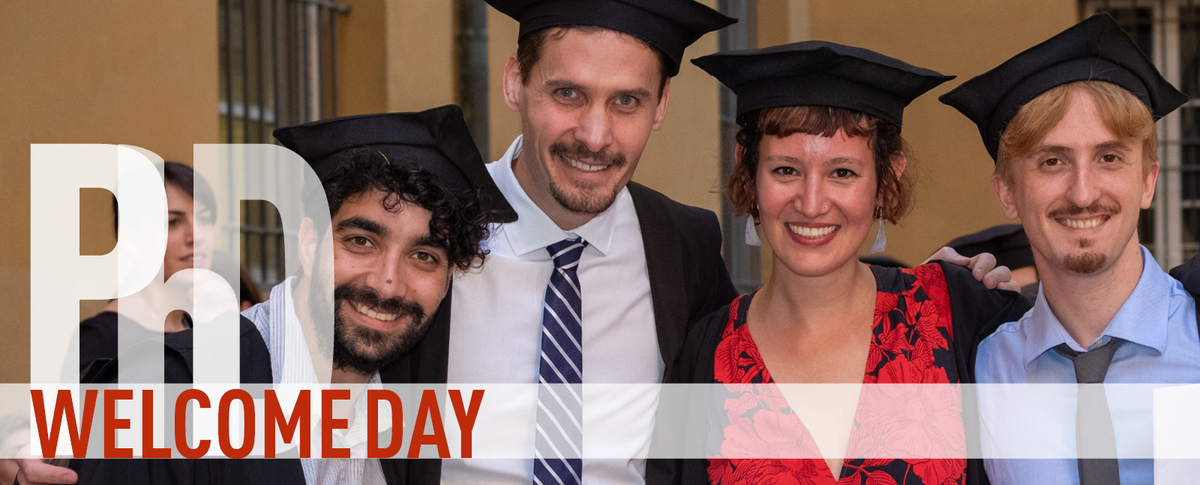 The University of Bologna invites the incoming PhD students (38th cycle) to the PhD Welcome Day, which will be held on Friday, February 24th 2023, at 2.00 p.m.
WHY TO JOIN THE PHD WELCOME DAY
If your passion for research and the wish to challenge yourself, reach important goals and gain skills and expertise to become a researcher in your favourite topics have motivated you to enrol to a PhD programme at the top-ranking University of Bologna, now it's time to join the UniBo community!
The University of Bologna wants to give you a warm welcome iand offer some tips and hints about the administrative procedures that will hopefully make your academic path at the University of Bologna as smooth as possible. Moreover, you are invited to listen to two UniBo Alumni that will talk about their experiences as PhD students (opportunities, challenges and perspectives at the end of the doctoral path).
But it is not over here!
You will have the chance to ask any questions about the services and the opportunities to support your PhD career in a Q&A session and to take a virtual coffee break in the PhD Cafè and interact with PhD students like you!
See you there!
WHO IS IT FOR
All the incoming PhD students (38th cycle). To make the event easier for the international PhD students, speeches will be given in Italian with interpreting in English.
HOW TO PARTICIPATE
The meeting will be held remotely on the Platform Microsoft Teams with no request of previous registration.
Click here to join the meeting!